Hi! I'm Roland, a founder of tech startups, contributor of the W3C immersive web working group, passionately shaping the "Metaverse" and the future of virtual reality for WebXR (WebVR 2.0), specializing in an empathy-driven UI/UX design process, user-testing, rapid prototyping, and front-end development. My app development work has been featured by Apple (twice!) and Mozilla, and I've tackled projects for the NFL, Rolex, Vonage, Adobe, Siemens, BenQ, Scholastic, Zynga, and Stella Artois, among many others.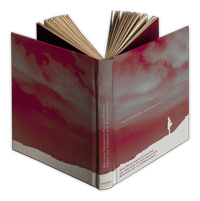 I am a product design generalist, leader, mentor, and team player. From branding and animation to app development, user experience, and information architecture, I do it all and love it all. My web work is characterized by semantic development with web standards; cross-platform, cross-browser, cross-device compatibility; and progressive enhancement. For two summers running, through an arrangement with Samsung, I taught native (Android) mobile app development to hundreds of students in ten U.S. states.
I'm the XR Accessibility Lead and co-founder at Virtuleap, founding designer and design director at studio.zeldman, Mozilla TechSpeaker and creator of GRAVR — A globally recognized avatar for VR on the web; previously, I co-founded the consulting agency and dev shop ByteDept., designing projects for some of the world's most respected brands in a variety of verticals including entertainment, consumer goods, education, digital and print publishing, and market research.
Write to me or call me at (919) 907-0037 if you need help or just want to nerd out about design.
Of Note
Motricity in the Immersive Web – Inclusive & Accessible Locomotion and Interaction in XR on the Web, W3C Workshop "Inclusive Design for Immersive Web standards", Seattle, WA November 5-6, 2019
Building Inclusive & Accessible Applications for VR in Education, VRED hosted at SAP October 16, 2019
Accessible Locomotion and Interaction in WebXR, Medium July 7, 2019
Reality Virtually (AR/VR) Hackathon 2019 submission AccessibleLocomotionWebXR won 3 Awards (timestamp 1:46, 2:10, 2:19) Wayfair's Way-More, Best App for Accessibility, Best Use of an HTC Vive Focus, MIT Media Lab, Boston January 17-21, 2019
WebXR: Standards & Practices, Panel Speaker at the NYVR Expo 2018 October 25, 2018
A11yNYC Aug 2018 – Inclusive Web-based Virtual Reality: A11Y & WebXR Immerses the Visually Impaired, Presenter at the A11yNYC Meetup August 7, 2018
1st Annual WebXRWeek, Co-organizer since 2018
Host of the official A-Frame Meetup NYC | Event Log: Demos and Presentations, Meetup since 2018
Host of WebXR New York, Meetup since 2017
Presenting "Approaches to A11Y in WebVR" at the W3C Workshop on WebVR Authoring | YouTube Video, W3C Brussels, December 5-7, 2017
"Approaches to Accessibility in WebVR"Consumer Conference Seminar Session, NYVRExpo, October 28, 2017
WebVR as a Sales Tool, Medium October 10, 2017
Winner of the Sketchfab WebVR Hackathon, prweb.com July 28, 2017
Ferguson VR Hackathon Presentation and Workshop, May 6, 2017
A practitioner's perspective on A-Frame: —Interview with Roland Dubois, Mozilla March 28, 2017
VR Gets Real with WebVR, Medium December 1, 2016
Connect